EMPOWER YOUR
BUSINESS

WITH THE QUALITY-ORIENTED Web Development Company
The internet, design, eCommerce, and web marketing have evolved over time and we've developed with it. Since our establishment, we've been providing an array of services. That include app & web development services to our clients to expand their business and brand value online. Aquatec Innovative is a full-service organization with strong abilities in web development, mobile app development and web designing. Being a leading web development company. We feel proud to hold a proficient in-house team of programmers, developers, designers, and UI/UX experts. Our passionate and talented team has expertise in a variety of advanced technologies and tools. Being a part of the IT industry, we enhance your digital presence and make your business thrive at the core.
Boost efficiency of your business and generate more revenue with custom web development services from Aquatec.
MOBILE APP DEVELOPMENT SERVICES
Our highly-experienced app developers develop professional user-centric applications for iOS and Android.
Our web design team creates effective websites that improve your brand value and increase conversion rate.
DEDICATED TO OUR
CLIENTS

SUCCESS
RELIABLE, ERRAND BUSINESS SOLUTIONS, FOR AN
EVOLVING

WORLD
Aquatec Innovative is a one-stop-shop for all your IT, web, and business support needs. We as a web development company deliver result-oriented, responsive solutions to our clients by combining our web development and web design expertise and technical know-how. We already have designed multiple websites and developed mobile apps both Android and iOS. From small or medium-sized businesses to large enterprises, we work with all sizes of organizations – no matter what industry they operate in. Our dedicated team of designers, developers identify your target market and give digital presence for your brand recognition. We are dedicated to delivering better maintenance services and customer satisfaction.
Your Ecommerce Growth Company!
Aquatec Innovative has been delivering top-rated Ecommerce development services to its customers. Hire our expert team to build Ecommerce websites for your business. Our experts know what is important for your enterprise and how to boost your revenue. We offer you high scalable Ecommerce solutions at affordable prices.
HOW AQUATEC INNOVATIVE ENHANCES BUSINESS GROWTH? OUR MISSION IS TO HELP ENTERPRISES GROW BY PROVIDING AFFORDABLE IT & SOFTWARE SOLUTIONS.
OUR RECOGNITION FROM THE LEADING
ANALYTICS

AGENCIES
Explore the latest blog section
We regularly post the latest blogs related to the IT industry to keep you updated and boost your knowledge.
Chen Quantum
I really experienced the results in 6 months with Aquatec Innovative which other companies failed to deliver. I am enjoying working with the team and I will surely suggest others to experience the services of Aquatec.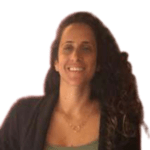 Brian Anarell
I am happy and satisfied to work with very professional and smart team of Aquatec Innovative. I have put my idea in front of them and got a very beautiful website for my business in return.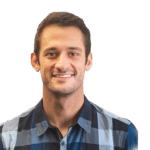 Eric
We build a great relation with Aquatec Innovative and I appreciate their attention and understanding towards my project. I am very happy to say that I will surely be giving my next projects to Aquatec.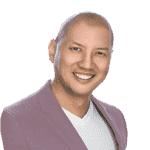 Racquel Farquharson
I am associated with Aquatec Innovative from last 4 years and still agree to give my future projects to Aquatec and team. I am overwhelmed that I choose this Company.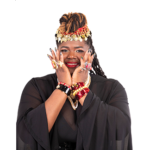 Abdullah Khaldi
I am very much satisfied with the professional behavior and teamwork , which makes them outstanding. I would love to collaborate with them in future also.
Kelvin Michael
"In my history of working with development companies, I can honestly say that there is not even a single company that i had worked with earlier, which has better services than Aquatec Innovative Private Limited."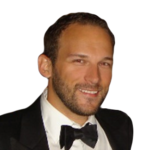 Malcolm Allen
It has been a great experience working with Aquatec Innovative Private Limited. They not only delivered the project on time but had also submitted the report at every milestones which was really beneficial for me and for my team.